How do you improve your self-confidence?
Well, there are a few ways that you might see over and over again: work out, get daily fresh air, spend time outside, socialize, etc. If you suffer from depression or low self-confidence, you know that finding the motivation to "self-improve," is often very difficult. One way to overcome a mental block is to focus your efforts on helping others.
Today, we are going to take a look at the benefits of community service work and how regular volunteering can improve your self-confidence.
How Volunteer Work Can Help
Study after study, including those listed on WebMD, psychiatrists and doctors find that many people can improve their mental and physical health through basic activities. These include working out, getting Vitamin D (through sunlight), being social, and learning new skills. While it is true that you should aim for working out for 30-minutes, five times per week, any addition to zero activity can improve health and wellness.
These activities can boost your endorphins in the short term and create life-altering, long-term changes. The issue is that people that suffer from anxiety and depression tend to have a hard time finding the motivation to take on things that are meant to improve their own lives.
Volunteering is a way to move the goalpost when it comes to self-improvements. If you find yourself avoiding activities meant to help yourself but still love to help others, this is a great way to find the motivation to begin. Many volunteer activities have the added benefits of being physically demanding, providing social interaction, getting you out of the house, and teaching you new skills.
Different Ways to Volunteer and Their Benefits
Different types of volunteer work offer individual health and mental wellness perks. If you know the areas in your life you'd like to improve, that can help guide you to the best place to volunteer. However, it is perfectly fine to choose a volunteer activity based exclusively on the causes that mean something to you. Chances are, you will still reap fantastic additional benefits from any activity.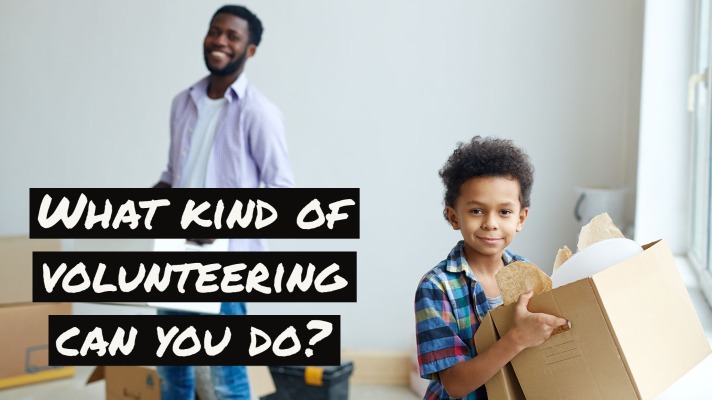 If you would like to choose your volunteer activity based on how you'd like to improve yourself, just look into the typical demands of the volunteer opportunities in your area. Here are a few examples of popular community building and volunteer activities and how they can help improve your self-confidence.
Community Cleanup
Community cleanup programs are an amazing way to improve the look and livability of your hometown – or any town for that matter. Whether you head to the street to pickup garbage or go to a recycling center to help sort waste, there are many ways you can help while also getting a good bit of exercise.
If you'd like to gain knowledge of your town to help improve your self-confidence and have less anxiety when leaving home, community cleanup is a top option. You will get a feel for the different neighborhoods around your city and you may even find a new favorite park or other location.
Some waste disposal service locations will even let you hold onto treasures you find during your volunteering. Some may think sorting garbage sounds like a bad time, but others think of it as a puzzle and a scavenger hunt rolled into one. Plus, the environment will be better off thanks to your dedication.
Volunteering with Animals
Animals are great. There is a reason that so many different mental and physical conditions can be aided through a well-trained service animal, there is something in their nature that is healing to us humans. So, those with depression and anxiety can find a lot of benefits through working with animals.
You might try reaching out to an animal hospital. Often, they are looking for volunteers to help clean cages, feed or monitor overnight stays, and more. If you are looking for more interaction with the animals, shelters, and rescues often have programs that bring in volunteers to walk the dogs and socialize with the cats.
Helping these animals in any way can improve your self-confidence by showing you how well you can improve the lives of these creatures by just being yourself. That self-esteem can translate into finding the spark to begin improving your life in many other ways.
Assisting the Elderly
If there is one group of people in your town that can use some attention, it is likely the elderly community. Senior living communities typically have programs that bring in volunteers to "adopt" a grandparent.
This program helps patients with little to no family by giving them someone to socialize with and look forward to seeing. It might seem simple, but just calling your "grandparent" once a week can be enough to boost their spirits and improve their quality of life.
If you don't feel comfortable volunteering at a nursing home or similar location, you might think about any elderly neighbors you have. Do they need help tending to their lawns and gardens? Maybe they could use a hand picking up groceries or clearing snow from their walkways.
Lending a hand to provide some form of senior care assistance can give you a sense of purpose and confidence while truly changing the lives of those you help.
Habitat for Humanity/Home Improvement Organizations
Volunteering with a home-building service like Habitat for Humanity can be a great idea for those wanting to do more physical activity and make changes that will benefit their future. Habitat, for example, counts their volunteers work in "sweat hours," and once your reach 400 of these hours, you become eligible to apply for a habitat house of your own.
Beyond that, making something so grand (a home) with your own two hands is a quick way to exponentially improve your self-confidence.
If you can't find home building projects in your area, check into your local community action group. These groups often provide weathering, siding, and re-roofing service to low-income families. Volunteering with these groups can help improve the value of your town while also aiding those in need.
Parks and Recreation
If you want to get some fresh air, volunteering with your local parks and rec department is a good idea. If you live in a water-front town, you may find many volunteer opportunities that focus on beach cleanup, water sustainability measures, and even water damage restoration service.
However, most towns' volunteer opportunities focus more on park cleanup and community building activities. This can often mean planning and running sections of fairs, carnivals, markets, and more.
What is particularly great about volunteering with your local parks department is how many different benefits the activities have. From building your knowledge of your town to getting fresh air and exercise, there are dozens of ways to improve your self-confidence.
Volunteering in the Arts
If you love the arts, you may want to reach out to local museums and galleries for volunteer opportunities. Though they tend to take on interns more frequently than they take walk-in volunteers, most museums and galleries find themselves in need of extra hands when displaying new art exhibits.
Working around beautiful paintings, sculptures, and other monuments of creativity can help spark new ideas and joy in you. You may even find a passion in volunteering that can lead you to wanting to apply for one of the aforementioned internship opportunities.
Volunteering With Kids
Those looking to spark a little effortless joy in their lives may want to think about volunteering with children. Mentoring kids is extremely rewarding and the purity of children can help soften the heart of most.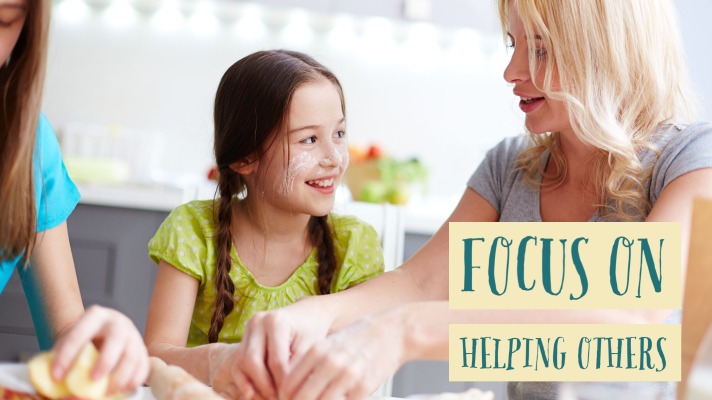 Some places you may be able to volunteer with kids is summer camps, the YMCA, private preschool, daycares, and zoos/aquariums. Seeing how much you have to offer modern youth can help improve your self-confidence in so many ways.
How to Get Started Volunteering
While volunteering is a great way to improve your self-confidence, it isn't always easy figuring out where to find these opportunities. Some common places to check for volunteer opportunities are:
Local Government Website
Online Volunteer Boards
Local Newspaper
Social Media
Non-Profit Websites (Humane Society, Habitat for Humanity, Etc.)
Once you've found a volunteer opportunity that interests you, you will likely need to apply. This is often the case when working with animals, children, the elderly, or inside people's homes.
Carefully read any requirements for the volunteer program and gather your required documentation. Be sure to read details about the program's hours and decide if you have the time and availability to offer yourself to the position.
Once you've been accepted as a volunteer, look for any social media or communication boards where other volunteers communicate. These places are great for getting answers to questions you may have and finding friends that can volunteer alongside you.
How to Make Volunteering Fit Into Your Life
If you have a regular schedule, it can be simple to fit a few volunteer hours into your weekly schedule. However, there are other details about volunteering that can make the process a little more complicated. Here are a few things to consider:
Transportation
Depending on your hometown, it can be fairly common to not own a personal means of transportation. This can make it a little difficult to travel to volunteer opportunities, especially if the location tends to change or the hours are offset from local bus schedules.
There are alternative transportation methods that are cost-effective, but can help improve your self-confidence through steady exercise and the healing benefits of fresh air. We specifically love bike and scooter rental services.
These businesses function by placing multiple hubs around cities that have new bicycles or scooters parked in pay-to-open locks. You can pay a small fee to rent the vehicle -usually for 12 hours or so – and you can return the vehicle at any other hub in the city.
Proper Apparel
Proper apparel is important, especially when volunteering with programs that involve a lot of physical activity. You don't want to try building a house in heels, nor do you want to play with unwashed dogs in your Sunday best.
If buying new clothes for volunteer activities isn't exactly in your budget, check out local thrift shops. You can often find clean and comfortable clothes and shoes, cheap. These outfits are great for getting sweaty and dirty while improving your community.
If you are required to use certain safety equipment, the volunteer program will usually provide it all. However, you may need to call and ask before showing up for your first volunteer slot.
Communication Equipment
Some volunteer opportunities might make a personal communication device absolutely necessary. If you are being dropped off at a park, in the woods, or anywhere unfamiliar, it is important for you to have a phone. This is to keep you safe during emergencies, or to prevent you from sitting around for hours waiting to be picked up after completing your task.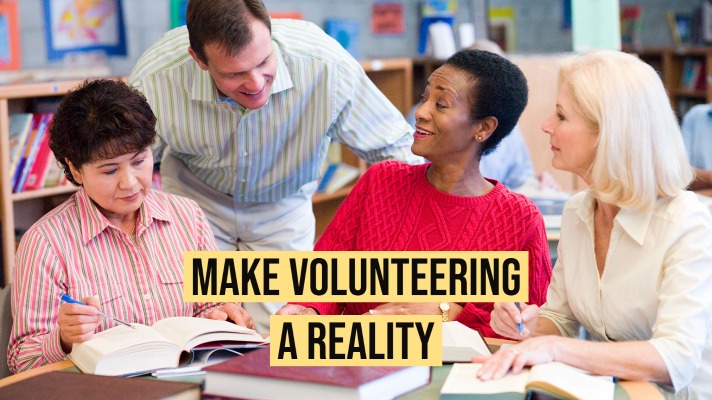 In some cases, the organization may provide you with a walkie talkie or similar item. In other cases, you will be expected to bring a phone from home. If you can't afford a cell phone plan, consider picking up a cheap pay-per-minute phone and adding a small amount of time to it.
That way, you can call 911 in a pinch!
Improving Self-Esteem Through Volunteer Work: A Summary
A lack in self-confidence can lead to a deterioration in so many areas of your life from sparking depression to increasing anxiety. As these additional issues build and build, your self-confidence can lower even more. It is a cycle that can be so difficult to break free of.
Finding a cause that makes you feel impassioned, and getting out there to help those in need can do wonders for your body and mind. There is an activity out there that will speak to you, you just need to find it. Once you do, you can become one of the thousands of people who have improved their life by improving the lives of others.